On this site you'll find a collection of
my favorite photographs...
Taken at a variety of locations around the country, these photographs represent the places and things in our world that I find fascinating and beautiful enough to want to share with others. In a world increasingly filled with cameras and beautiful images, the challenge becomes how to show these places and things in in a way or moment that is unique, and somehow stands out from the others.
Many of my photographs are taken in national parks and wildlife refuges around the country, as well as national and international underwater marine sanctuaries around the world. I feel these areas are essential to preserving some of the amazing beauty we still have, and much of my work is created in an effort to show this beauty to those who otherwise might not get to see it.
Other images on this site cover a wide variety of subjects I find interesting to photograph, from random flower and animal shots to those depicting my former full time profession, firefighting. Please feel free to browse through the site, and I hope you find something that interests you.
All of the images shown on the following pages are available for sale as prints or in digital high-resolution format. Contact me
at dkelly@kellyphotography.net
for additional details and pricing.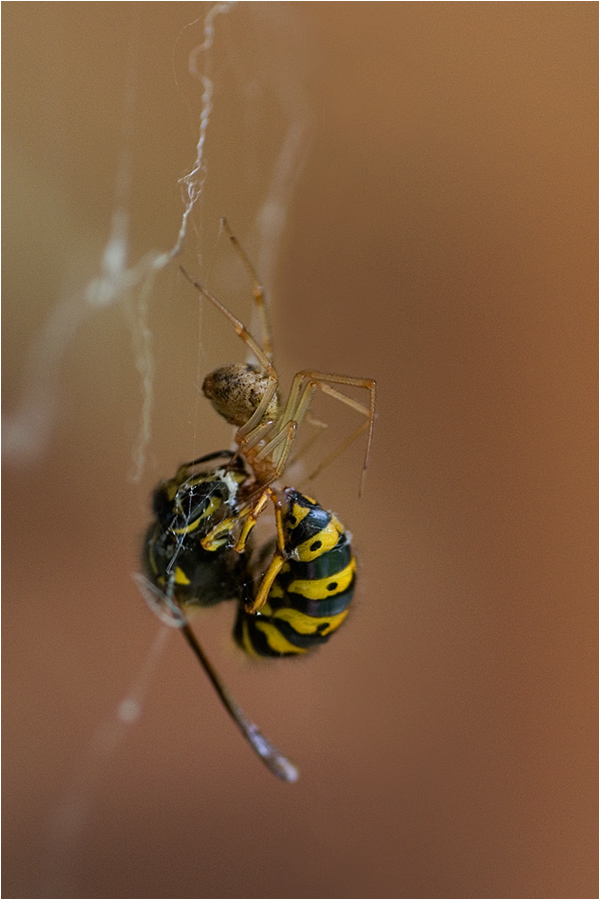 Fight to the Finish
Yellowjacket Tangled in a Web


This site best viewed at a min. resolution of 1024 x 768
All images on this site ©1999-2015 - D. Kelly
Other than limited personal use requires written permission
Last updated 03/17/2015
If your monitor is properly adjusted you should be able to see
the difference between X, Y and Z and ideally A, B and C on the
grayscale below